What is Herbal Medicine?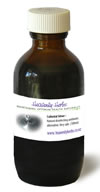 Herbal Medicine or Phytotherapy is using plants and natural plant substances to positively increase health. This has been done for over 2000 years and is the primary form of healthcare for about 80% of the world's population according to the World Health Organisation. Continual research confirms and updates the effectiveness of herbal medicine.
A Medical Herbalist is a trained professional with up-to-date knowledge of how to use herbal medicine to address imbalances in the body that contribute to ill health.
The symptoms you have are simply your body's way of telling you something needs to change.
Because everything in the body is linked, a medical herbalist will look at what is happening in each body system to identify the problem which has been causing your health issues. Once this is addressed, the symptoms should lessen.
Client Feedback
Thyroid IssuesCarine, Jan 2016
Bloating and stomach discomfortBobbie
Platelet countRachel, July 2015
Period headachesNatalie, Upper Hutt, Sept 2015
Chronic FatigueRR, Lower Hutt, Aug 2015
Fluid retentionD.O., Kapite coast, Oct 2015
TineaMM, Lower Hutt, Nov 2015